RC Helicopters without a doubt are among the most exciting and fascinating gadgets nowadays. Admittedly, some of these RC helicopters may seem as toys for most of you. But, as soon as you begin to discover more about them, you'll find that today's best outdoor RC helicopters are far more advanced than just toys.
Fact is, the concept of flying has been one of man's most exciting dreams, even in the times of Leonardo Da Vinci. And even today there is still plenty excitement with flying devices. I am also not an exclusion of this and I love everything having to do with outdoor rc helicopters. I expect they may have a similar effect on you. If you have been considering buying your own, check out my best outdoor RC helicopter recommendations.
UDI U13A 3 Channel RC Helicopter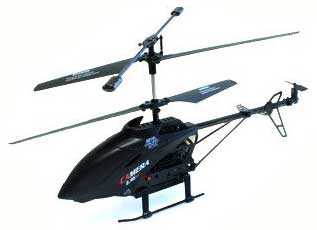 ​If you intend to take photos or videos with your RC helicopter, you'll need a high-quality helicopter with excellent balance. Not to mention a helicopter which comes with a great camera. This outdoor RC Helicopter is an ideal option, mainly because it is reasonably priced.
The UDI U13A RC Helicopter with a video camera is a good quality chopper that includes a camera. The camera quality is good and provides for taking interesting videos and photos while in flight.​
3 channels provide for movements in 6 various directions. Forward, backward, clockwise, anti-clockwise, and of course up and down.​
On a single charge you can expect an air travel period of around 10 minutes and charges in only 20-30 minutes using the included AC charger.​
The device features three axis gyro plus a flybar, which provides exceptional stability. Greater stability makes it easier to take fantastic photos and video from the included camera.
The camera is easy-to-use, with separate control keys for video or photos. Moreover, it includes an SSD slot so you'll save all the pics and videos taken.​
Blade mCPX BL RC Helicopter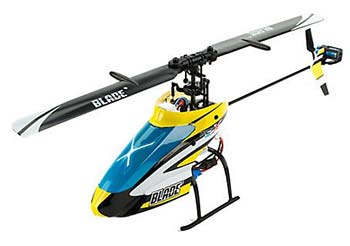 The Blade mCPX BL is the brushless version of this collective pitch choppers from Blade.
And the X in the name, well that just tells you that this is a flybarless helo, if you're unsure of what that means then read on.​
The AS3X electronic flybarless system is a 3 axis gyro system and it works great. One gyro stabilizes the tail while the other 2 control pitch and roll.​
The mCPX also offers something known at 3D flying, kind of like aerobatic flying. 3D flying demands training and commitment, and it also means flying your helicopter upside down. This type of flying can trigger many crashes when your learning. Inevitably you will break something so availability of replacement parts is crucial. Thankfully there are many replacement parts available at online retailers and they aren't too expensive either.​
​For all the amazing features offered with the Blade mCPX BL, this is one of the best outdoor RC helicopters for people to learn with.
Align T-Rex 500E Super Combo Kit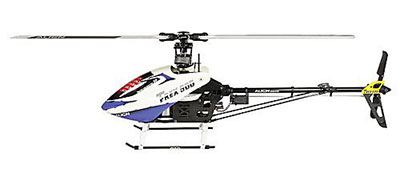 When you progress with your flight abilities, you'll want to not just to fly a faster and more complex gadget, but you'll wish to actually build it. This is when Align arrives and takes the enjoyment to an entirely new level.
Align is among the most recognized manufacturers in the RC helicopters area. Offering a few of the best outdoor remote control helicopter models. They manufacture excellent designs and sophisticated pilots make use of them a lot. Why? The explanation is quite easy. They offer some of the best outdoor RC helicopter models for people prepared to pay a high price for them.
​If in case you are among those who're happy to pay to have the best from the best, Align is definitely your brand. The Align T-Rex 500E Super Combo Kit is one of the best kits you can find anywhere.
The Align model comes with all the essential parts for you to construct an impressive 3D helicopter. The excitement is not just for flying the helicopter, but also for building it. All The guidelines to construct it can be found in the included brochure in the box of your super Combo Kit.​
​Align as a brand offer some of the most durable and lightweight building components on the market. Furthermore, the quality of these devices is quite superior compared to other manufacturers.
WLtoys Large V912 Single Blade 4 Channel RC Helicopter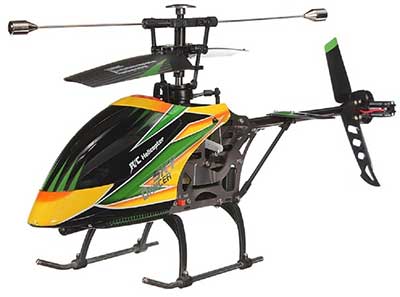 ​I personally think the WLtoys Large V912 is one of the best outdoor rc helicopters for a few reasons. First off it is one of the more affordable rc helicopters for what it offers. But more importantly this thing is a blast to fly and looks incredible.
​It's not just me either, with over 200+ five star reviews on Amazon its hard to argue with the stellar features and ease of flight this bird offers.
​This may be an off color choice for my best outdoor rc helicopter, but I can assure you this helicopter can compete with the finest manufacturers.
​As my choice for a best outdoor RC helicopter, this model has some amazing functions, beginning with its perfect design. It also features a single blade with gyro stability. It has an awesome LCD screen transmitter, durable 850mAh battery, alluring aluminum frame and much more.
​One of the best things is the tail holding ability which is exceptional. The designers have put a lot of attention into this device with the tail rudder offering one of the best flights of an RC helicopter I have ever tried.
Wrapping it Up
These are my preferred outdoor RC helicopter recommendations, I really hope you enjoyed reading this post just as much as I did writing it.
Remember, one of the perfect aspects of remote-controlled helis is that there is a helicopter available for virtually any kind of user. From the boy who simply wants to fly a toy, or the beginner just starting out in the hobby, to the serious enthusiast adults with a heavier budget – there is a great RC helicopter available to choose from.