If you've done any searching lately for the best RC car brands on the market, you've probably noticed one small problem…there are a LOT of them. No surprise that they also all claim to be the best!
What was supposed to be a fun adventure quickly turned into a drudge through RC car hell. Batteries of all shapes and sizes, tiny remotes that only make a vehicle go in two directions begin to haunt your dreams. It's tough to tell which are actually the best rc cars, and which cars are junk masquerading as performers.
Choosing the best RC car brands to invest in can be a lengthy process. Our hope is that with the knowledge you'll find in this article we can narrow down the choices a tad. I mean, this is suppose to be fun right?
Top RC Cars from the Best RC Car Brands
Here's a quick look at the best rc cars & trucks from the top brands on the market today.
| Brand / Model | Motor | Battery | Buy |
| --- | --- | --- | --- |
| Traxxas Slash | Brushless | 3S LiPo – Not Included | Amazon |
| Team Associated 9042 RC10B4.2 | Brushless | 6-cell NiMH or 2S LiPo | Amazon |
| HPI Racing Sprint 2 Camaro | Brushless | NiMH or LiPo | Amazon |
| Redcat Racing Volcano | Brushed | NiMH | Amazon |
| ECX Ruckus | Brushed | LiPo | Amazon |
| Axial Wraith 4WD | 20T Motor | NiMH or LiPo | Amazon |
| Team Losi XXX-SCT RTR | Brushless | LiPo | Amazon |
​So, before we dive into the top remote control car brands, let's talk a little about what you should really be looking for in rc car brands.
Durability​
Even if you're looking for an RC car for yourself, durability should be of top concern, even in an adult's hands. RC cars generally take a beating, especially if you're a beginner. Eventually you'll gather up enough confidence and you will be jumping ramps and slamming into curbs. So having a durable car that can withstand a few crashes is very important.
Everybody wants to buy a cool looking car, but you need to also make sure the company cares about what they are selling. ​
Figuring out if a company cares about their products is easy: check out their return policy. Most reputable remote control car companies will at least back the product they send you with a warranty. They won't stand for defective products. This is the kind of company you should be considering if you want the best rc car that will last.
Reliability​
Remember those reviews we talked about earlier? They DO come in handy, especially once you've narrowed down your brand choices. A lot of the time, a reliable car is best found through seeing what others have said and through experienced, thoughtful recommendations.
Look for cars that have gone through plenty of stunts (crashes, jumps, and perhaps even tree collisions, to name a few) and come back, begging for more. In addition, reliable, quality cars are hardly ever found in your regular big box store(looking at you Wal-Mart). You're going to need to look elsewhere for something that falls into the "reliable" category.
Value​
Notice the title here is not "lowest cost" or "best bang for your buck". When you're beginning to look into R/C cars, you're going to want to consider what the value of your purchase is instead of just what it costs.
Simply put, R/C cars – when they meet the two factors above (durable, reliable) they are absolutely not cheap and cute little cars you'll find on the toy aisle.
You can easily drop a few hundred dollars on a single stock car (this means unmodified, with all original parts from the manufacturer), and add another hundred dollars if you're looking for something that runs on gas and not a battery.​
​Before we move on to our last point, there is one more thing to consider when it comes to value and that is brand name.
When you're looking at RC cars and trucks, it is important to consider brand name, the popularity of the brand and availability of parts. Inevitably, something will need to be replaced or upgraded, and you won't (or your child won't) want to wait 10 business days for it to be shipped to you.
The solution here is to just hop on over to your local hobby shop and grab your parts. Generally, this can only be done if you have a name brand car that's well-known.
It can be difficult to replace parts on an off-brand, even if you did save a few bucks in the initial purchase. Most of the time, you'll find yourself replacing the entire car instead of just a few cheaper parts.
For an RC enthusiast, this is part of the fun. Replacing and or upgrading parts to make your car more reliable and much faster with each new part.
​Finally, The Fun Factor
RC cars are an absolute blast, I've never seen a sad person racing an RC car. That is of course if you​ can manage to keep it in one piece. Buy a reliable and durable car and this won't be an issue.
​Once you learn the ins and outs of controlling your car you may find you want to compete with others. A lot of the big brand cars can participate in local races at hobby stores. Give them a call and see if they're hosting any, or if there's an RC club in your area that you can join.
If you have friends with RC cars you can find an empty parking lot and host your own races. These types of races are the best ways to hone your driving skills before stepping up to the bigger races.
Be careful though, the permanent tracks may involve you putting your money where your car is. Buy one of the best rc car brands, and you can be confident that you can complete on any level.
[tcb-script type="text/javascript"]amzn_assoc_placement = "adunit0";amzn_assoc_search_bar = "false";amzn_assoc_tracking_id = "rcdriftcar-20";amzn_assoc_ad_mode = "manual";amzn_assoc_ad_type = "smart";amzn_assoc_marketplace = "amazon";amzn_assoc_region = "US";amzn_assoc_title = "";amzn_assoc_linkid = "359a0dd877d56211f6ac8871d8e686f0";amzn_assoc_asins = "B0192Y8IEO,B00PAJP3IA,B0163MWCBI,9269809021″;[/tcb-script][tcb-script src="//z-na.amazon-adsystem.com/widgets/onejs?MarketPlace=US"][/tcb-script]
Best remote control car Brands for 2018
So now what? It's time to make a decision, of course!
If you're not sure which of the best rc car brands you should purchase, here is a quick overview of the best of the best. Once you complete reading this, it'll be easier to compare the brands and figure out which one best suits your needs.
Traxxas​

Traxxas is a huge, huge company in the RC car world. Not only do they stand behind their work, but you get some seriously beautiful stock cars right out of the box.
While Traxxas is mostly known for their stellar cars & awesome monster trucks, they also make some pretty cool drones & rc boats as well.
Their prices are also stellar – they start at about $150, and they have plenty of models that cost under $350 – and without ANY modifications, these little workhorses are FAST. They've been leading the way for some thirty years now, and they don't appear to be slowing down.
One of the shiniest, prettiest little cars they sell is the 1/10 Slash 4X4 Brushless Short Course Truck. The 1/10 indicates that this car is a model on wheels and is sized at 1/10th of the size of an actual car in its class.
​Like most Traxxas cars, the Brushless Short Course Truck can handle some pretty rough crashes and jumps, even if it winds up in a puddle (the electronics are waterproof). Couple all of that with the fact that this baby can go over 60MPH right out of the box, and you have yourself a fun and solid investment.
Team Associated​

Team Associated is another big brand in RC cars, and they like to talk about how most of the cars they produce are competition quality. In fact, they started in 1965 with a couple of slot-car parts. Now, they ship thousands of competition RC vehicles every year.
The neatest thing about Team Associated is that most of their cars are designed to go on and off-road . The ​9042 RC10B4.2 RS RTR is no exception; it likes to party in the mud and on the road.
This buggy has won a lot of championships recently, and there are many modification kits available. The price point is legit – around $250 – and it's incredibly easy to upgrade.
HPI Racing​

Like Traxxas, HPI Racing has been around about 30 years and specializes in RTR – Ready to Race – cars right out of the box. They have an incredible assortment of cars, from nitro power to electric drifting cars.
Battery-powered cars tend to be the fastest, and HPI's racing cars are no different – put them on the ground, and watch them zoom away. As an added bonus, HPI has excellent customer support. They will chat with you, they have designed a user-friendly F.A.Q. page, and they even have suggestions for cars based on age. Just drop 'em a line.
The ​HPI Racing 101850 Vorza Flux RTR is, in one word, flawless. Not only is it an awesome little pre-painted, factory-assembled machine, it's built for you and it's ready to race once you put a battery in.
This particular model is good for hobbyists and beginners, especially those who like to see their car take off faster than they can say "whoah". This car also comes with a two-year warranty from HPI Racing, so you can tell they take their quality seriously.
Redcat Racing​
So, while this article is mostly about remote control car brands, it's necessary to tell you that Redcat Racing isn't just into cars – they do racing drones, too. Just in case you're looking for a little something special.
Redcat Racing is a rather new company, but they've established themselves as an authority about RC cars rather quickly. They've split "Redcat Racing" into three different sectors: Team Redcat, which specializes in professional, high-end cars; Redcat Racing, which handles entry and mid-level; and Danchee , which is your go-to for "toys grade" cars. Plus, they have their own parts and accessories brand, so no jumping from website to website to hobby store for you.
Just for a quick example, we'll go with a Redcat Racing branded car, or middle-of-the-road, car. Let's look at a cool electric car by the name of Volcano EPX. This a nice entry level vehicle, and the price is perfect for a gift. Some cars require you to buy additional accessories, this model comes with both the battery and charger.
​
​While this car is not particularly fast out of the box – it can be modified to run faster with upgraded parts. It is a great hobby project for a parent and child.
ECX RC​

ECX is a subdivision of a company called Horizon Hobby, which is a wholesale RC distributor. They do mostly 1/10 scale models.
This company is a family-friendly company as well. They have several fun-focused RC events that include RC cars, drones, and aircraft demos where people of all ages can enjoy the fun of RC.
Because ECX is a family company, their price points are spectacular. The ECX Ruckus 4WD monster truck, though admittedly smaller than a 1/10 scale, is a mere $100.
The Ruckus has several features that the higher-end brands have, such as a waterproof receiver and a 2.4Ghz radio system so that the car doesn't have to stay close to receive commands. While this car is extremely fast and fun, it does require a little know-how for maintenance and repair on a semi-regular basis.
Axial​ Racing

Axial Racing is another company that put down roots quickly in the RC industry. In their twelve years in business, they've received several awards for clever products and excellent engineering.
While Axial doesn't focus on those who simply dabble in RC, their cars are superior for those who don't mind paying a little extra for a quality product. Excellent support and communication ties up the charming Axial company package.
Axial does build cars, but since they focus more on the enthusiast, some of their products are aimed at those who have a little experience with RC cars. A great example is the Yeti Rock Racer​.
This car, once fully assembled, is fast, tough, and beastly. It's actually a rock crawler and can travel over many surfaces and is designed to provide quality performance in almost any environment.
The Yeti Rock Racer, however, comes entirely unassembled. Not only do you need to assemble it, you'll need to choose a motor, electronics, and other accessories to fit your needs. However, once you've done all that and the Yeti is built, it is quite a sight to behold.
Losi​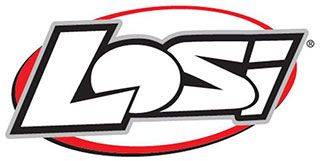 Losi is also backed by Horizon Hobby, but they focus on a different aspect of RC, so we'll let them get away with it this time. Losi does something called micros. Most micros can fit in your hand, but they're still a quality product with excellent electronics…just smaller.
While Losi prides themselves in their micros – which, by the way, are very reasonably priced, even if they are a little harder to find in the grass – they also make the standard 1/10 scale RC.
One of their more popular products is the XXX-SCT Brushless RTR AVC SC Truck. This electric truck is smooth, quiet, fast, and quite charming on the outside. This rc truck is also ready to race right out of the box, which is always a plus.
While you can modify this truck to change the specs and make it faster, the price point Is relatively high in comparison to other brands of a similar quality, so you might want to see how you like it stock first.
So which are the best rc car brands for you?​
So while these brands may not all be perfect, they are some of the best RC car brands out there. Depending on price point, quality, and fun factor, you'll probably find exactly what you're looking for in one of these brands. And you're liable to make some new friends while you're at it.
Related Posts You May Like
Best RC Monster Trucks for 2018: Ultimate Buyers GuideLove looking at monster truck races on the TV? What if we told you could have your favorite monster truck[…]Read More Best RC Boats for 2018: Choose Your Ultimate RC BoatWhile some folks would prefer to sit idly on the shore, not you though, you want to wreak havoc on[…]Read More Best RC Buggy: Top 5 RC Buggies Reviewed for 2018Are sandy beaches tempting you to tame them with your best rc buggy? But, you're afraid your rc car will[…]Read More Best RC Rock Crawlers: Reviews and Buyers Guide for 2018Going out on a hike? Exploring the rocky new terrain, your drive for excitement side might be begging you to[…]Read More Best RC Cars: Expert Advice on the Ultimate RC Cars for 2018Whether it is a remote controlled monster truck or a simple toddler's toy, RC (radio controlled) cars have grabbed the[…]Read More Best RC SubmarinesEver since RC drones started trending, we have seen many more companies help expand the market by adding RC boats,[…]Read More